Fantasy is silver and scarlet, indigo and azure, obsidian veined with gold and lapis lazuli. Reality is plywood and plastic, done up in mud brown and olive drab. Fantasy tastes of habaneros and honey, cinnamon and cloves, rare red meat and wines as sweet as summer. Reality is beans and tofu, and ashes at the end.

George R. R. Martin
Do you remember how we were waiting for 2020, thinking that it's going to be our year? Now, we are halfway through the year 2020. Is it your year? If you are a bookworm, then definitely it's Your Year.
This year, even though you couldn't follow your booklist, but your this-year-book-reads must be over the brim. Every bookworm just wanted to stay at home and read all day, and this year is a dream come true for all of them.
So, do you want to add more fun, romance and fantasy to your month of June? Here, we are with new fantasy book releases of June 2020.
1. Queen of Coin & Whispers by Helen Corcoran
Queen of Coin & Whispers is a story of Xania & Lia, who come closer amid the politics going on in their kingdom. After inheriting her uncle's bankrupt kingdom, Lia brings a new spymaster, Xania who unfolds the mystery of her father getting severely ill. This is a story of sacrifice and hidden dangers that a kingdom asks. If you love political drama, this book is for you.
2. Forest of Souls by Lori M. Lee
Forest of Souls is an unrelenting tale of sisterhood and destiny. It is a story of Sirscha Ashwyn who comes from nothing and then ended being Queen's next royal spy and restoring his best friend's life, lost during Shamans attack.
3. The Court of Miracles by Kester Grant
The Court of Miracles is a story of a young thief as she finds herself walking head to head with the Paris' criminal leader underground in the wake of the French Revolution.
4. A Song Below Water by Bethany C. Morrow
This is a story of Tavia, forced to keep her identity under wraps in a society that wants to keep her under lock and key. In the city of handful of folks with magical powers, Portland, she has her best friend by her side to handle the high school drama and her family secrets.
5. The Shadow Wand by Laurie Forest
The Shadow Wand is a story of a Black Witch of Prophecy, Elloren Gardner, hiding her most powerful secret of being used as the ultimate weapon of destruction.
6. Hood by Jenny Elder Moke
Hood is a story of Isabelle of Kirklees who has the blood of kings and rebel running through her veins, never known a quiet life inside the sheltered walls of the convent.
7. The Boundless by Anna Bright
The Boundless is the sequel of the book, The Beholder. This is a story of Selah, who founds her true love but had to leave him behind for the secret of the Beholder mission that her crew didn't trust her with.
8. The Ghosts of Sherwood by Carrie Vaughn
The Ghosts of Sherwood is a story of Robin of Locksley, married to his true love Marian. Robin swears fealty so as to protect his family and other lords and barons who look up to him.
9. The Glamourist by Luanne G. Smith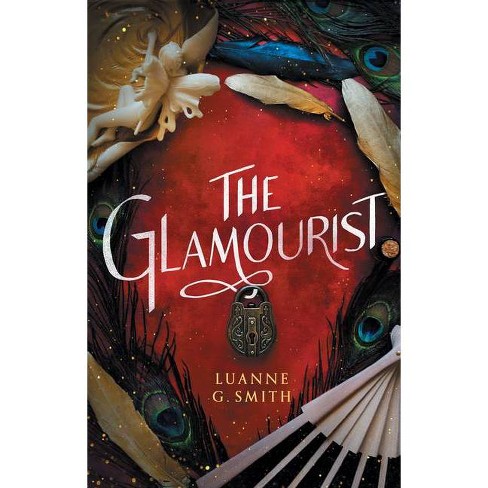 The Glamourist is a story of an abandoned child, Yvette Lenoir who has longed to uncover her magical heritage secrets and tap her suppressed power. It is spellbinding novel of self-discovery and bloodiness.
10. The Circus Rose by Betsy Cornwell
The Circus Rose is a story of twins – Rosie and Ivory who track down an evil priest and save their circus family. This is a sensuous novel interwoven with the theme of social justice and found family.
We hope you've decided your next order. Share with us your nest fantasy read in the comment section.