A mother is not perfect but her love is beyond the measures. Some of the authors showcase unconditional love through books. These books are touching and heart-melting enough to give your time.
So here are the ten must-read books portraying the unconditional love of a mother.
1. Mom & Me & Mom by Maya Angelou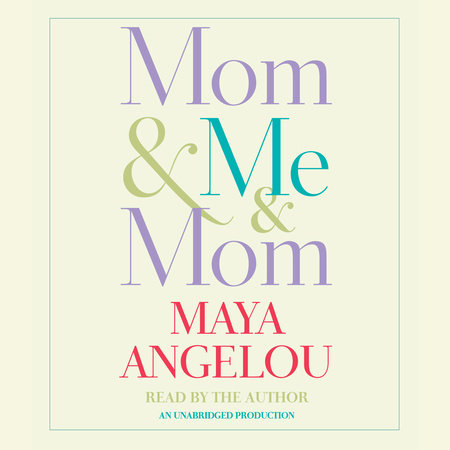 A blend of sorrow, bitterness, pain, violence and love, this story talks about almost lost bond between a mother and a daughter turning indestructible. Mom & Me & Mom is a heart-moving tale of separation and reunion.
2. Paula by Isabel Allende
Paula is a memoir through which the author has told her readers about the darkest experience of her own life. This book is a eulogy of her dead daughter Paula Frias Allende, who never recovered from coma.
3. Daughter by Asha Bandele
Daughter is an emotionally shattering book that showcases the complexity of the bond between a mother and a daughter. It is a story of a mother sitting by her healing daughter's bedside in a hospital, exploring and discovering herself by remembering her own youth.
4. The Runaway Bunny by Margaret Wise Brown
The Runaway Bunny is a picture book in which the bunny wants to run away. This book is loved by children. In this book, the love of her mother for her bunny is comforting as the mother always runs after her bunny.
5. Caramelo by Sandra Cisneros
Inspired by the author's childhood, this book illuminates her development as she grew up. It talks about her family of 9 with her being the only girl among seven children in her family.
6. The Lost Daughter by Elena Ferrante
A compelling meditation on motherhood, this book talks about a middle-aged divorcee, Leda whose sense of liberty turns into a ferocious thought leading to some unexpected occurrence.
7. The Scarlet Letter by Nathaniel Hawthorne
This historical romance fiction showcases the story of Hester Prynne who gives birth to a daughter through an affair and then struggles to create a new life of dignity amid various historic and religious allusions.
8. Life On The Refrigerator Door by Alice Kuipers
This is a cute story of a daughter and a mother who are running out of time due to their personal lives but then decide to take care of their bond. This is a deeply touching book told through a series of notes on the fridge exchanged between a mother and a daughter.
9. Son by Lois Lowry
Son consists of three parts – Before, Between & Beyond. This book is a mixture of love, sacrifice, loss and obligation. This is a story of a 12-year-old girl, living in a village controlled by those in power; later asked to be a birthmother.
10. If I Could Keep You Little… by Marianne Richmond
If I Could Keep You Little is a sweet story, coming direclty from a parent's heart. This book depicts the emotion of every parent who want to hold on every moment of their child.
Share with us your favourite one in the comment section below.